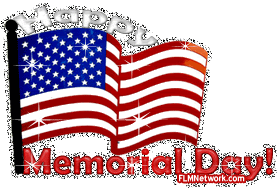 A big round of applause to all those wonderful people who serve and protect. This day is for you!
It's raining this morning; not a downpour or anything but just enough to put a considerable damper on any planned outside activities. Some adjustment to plans may have to take place later.
Because I use two throw rugs in my kitchen, I made two semi matching new rope/fabric ones. I tried to make them spot on the same but with the rounds being only 1/4' in thickness, it was a little hard to find my place at times. They each measure 27" x 32". I love them.
I finished up my cable sweater (size 6) and started a size 4 in another color. Because cable rows take a bit to catch on to, I thought I should just do another while the sweater pattern is still fresh in my mind. The new one is a rust color. This violet one will go into the drawer with three other sweaters I have made this year.
Enjoy your day off!